Description
Management of personal information about our employees, customers, partners or members
Aim
To learn the basic principles of efficient and successful management of personal information that also complies with various national and international laws.
Description
The personal information that an organization has on its customers, employees, partners or members is an increasingly valuable strategic resource. However, the production, conservation, and use of this information are regulated by multiple laws that provide rights to those concerned, limit the use of solicitations lists, prohibit certain forms of discrimination, etc.
Applying these many legal requirements to inefficient information management can be very complicated and costly. Conversely, a management that is already highly fair and efficient will have very little else to do to ensure compliance.
Objectives
To understand:
• the specific properties of the personal information that differentiate them from other types of information;
• the basic principles of fair and efficient management of personal information;
• correspondence between these principles and the various legislative requirements governing their handling and use;
• how to implement these management principles.
Methods
Interactive lecture and discussion based on case studies.
Target participants
SME and NGO managers.
Heads of services such as:
• human resources, IT or information management;
• relationships with customers, members, shareholders, donors;
• security, legal and corporate affairs, social media.
Developers of personal information intensive digital applications or services.
Particular needs
Upon request, this program can also be given in form of workplace customized training.
Contents
From different case studies, we will explore:
• basic concepts such as information, meta-information, personal information, identification, identifiability, aims, purposes and others;
• about who and what exactly personal information speak of;
• definition and application of management principles such as:
– necessity, particularly in the context of increasingly open and unpredictable exploitation of information permitted by IT developments;
– quality, particularly in the context of forms and IT applications increasing self-administered by employees, customers, and other users;
– individual participation and consent;
– confidentiality and security.
• lists management and other forms of philanthropic or commercial solicitations;
• management of personal information produced through websites and social media;
• design and assessment of new IT systems or applications as well as of new uses of personal information.
Trainer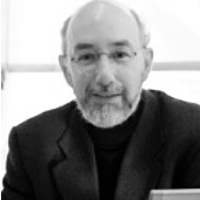 Pierrot Péladeau, chercheur
Researcher, consultant, trainer and popularizer, Pierrot Péladeau specializes in interpersonal information and transaction systems assessment since 1982 in fields as diverse as health, social services, banking, government, telecommunications, personnel management, community action, retail. He coauthored the L'identité piratée report commissioned by the Quebec government that paved the way for the adoption of the first private sector personal information protection act in the Americas. He was also a member of the CSA committee that developed the protection personal information standard that became the basis for Canadian federal law. He is also a blogger, columnist for the Journal de Montreal and Journal de Québec.
Calendrier
Informations pratiques Suite 330 du 55, rue de Louvain Ouest à Montréal, H2N 1A4
1 day – 9h00 am – 5h00 pm